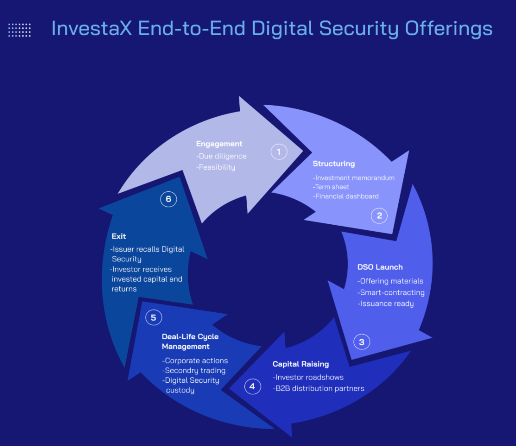 (Blog) What is your Digital Strategy?
InvestaX is a Singapore-headquartered, MAS-licensed* investment and trading platform for Digital Securities Offerings (DSOs) of global private market deals, including private equity and real estate. Our digital securities platform uses the blockchain technology to make investment management more efficient than ever
We have launched our next-generation platform, which is a one-stop shop for the issuance, trading, and custody of digitally-issued private market investments, and want to offer a select group of partners like you the ability to use our digital securities-based investment management infrastructure to launch your next security digitally at no cost for the first 12 months#.
Why do this? to drive adoption across the industry and help as many companies cross the analog to digital divide as possible, so the digital securities industry can continue to grow rapidly.

With InvestaX's ready-to-use infrastructure, you will be able to:
Create liquidity events for your existing investments and assets;
Issue digital tokens for your next private investment offering;
Access the InvestaX platform for raising capital;
Provide secondary trading for your investors' private placements;
Manage relationships with your existing investor base; and
Efficiently streamline your back office and middle office-related administration.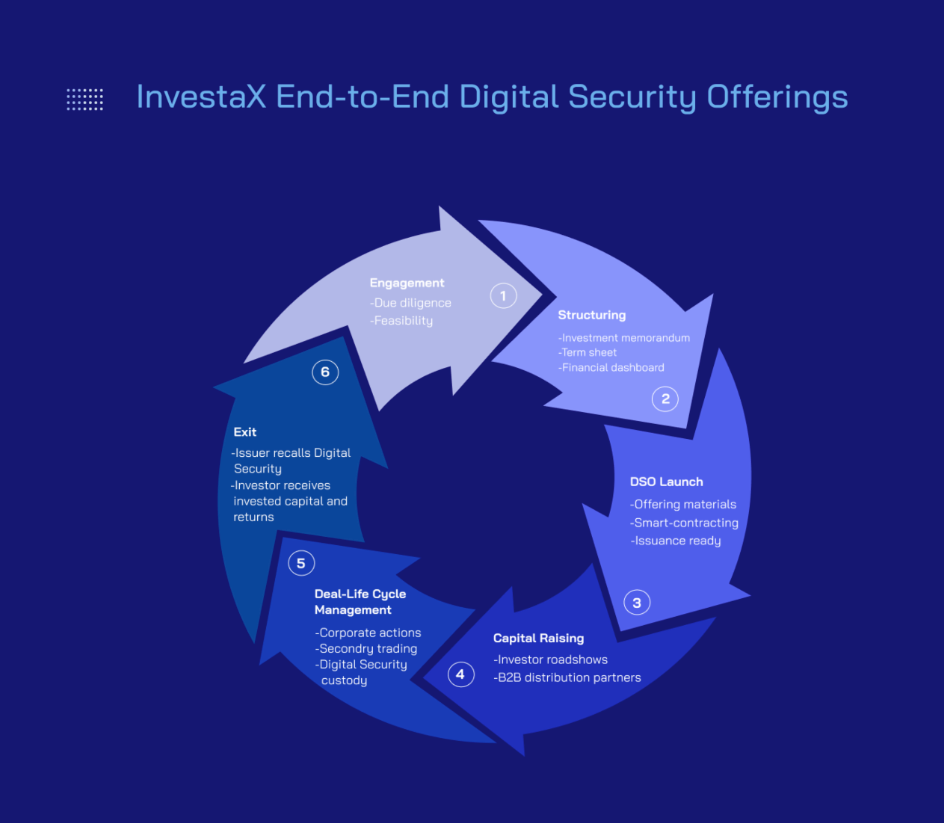 Who is this for?
Asset Management companies
Single-family and Multi-family Offices
Wealth Management Companies
Broker-dealers
Digitally-oriented investment banks
Investment-focused FinTech platforms
Law firms
Financial Advisory Companies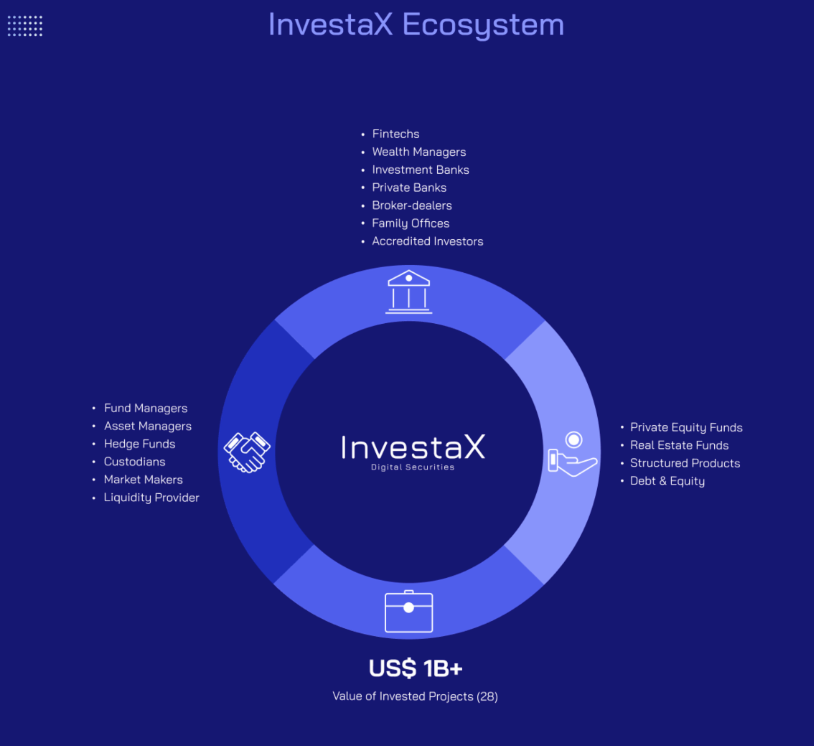 We welcome the opportunity to discuss our value proposition with you, so you can be ahead of the curve and understand and utilise this new technology to grow your business.
You can find out more by joining us at www.investaX.io

Thank you, and feel free to reach out if you have any questions.

Julian Kwan
Co-founder and Chief Executive Officer (CEO)

* Capital Markets Services license no. CMS100635-01; Recognized Market Operator (RMO) license pending approval from MAS.
# InvestaX (IC SG Pte. Ltd.) reserves the right to change these terms and conditions at any time without prior notice.