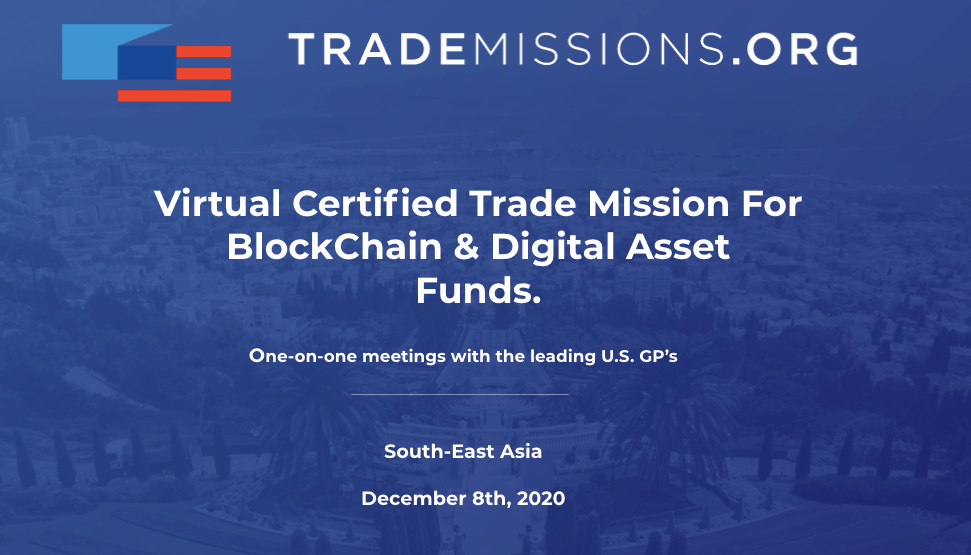 (Press Release) U.S. Commerce Department's Certified VIRTUAL Trade Mission for Blockchain & Digital Asset Investors
InvestaX is excited to announce that our founders Alice Chen and Julian Kwan have been selected as co-chairs for the inaugural US commerce departments Blockchain and Digital Asset trade mission in December 2020.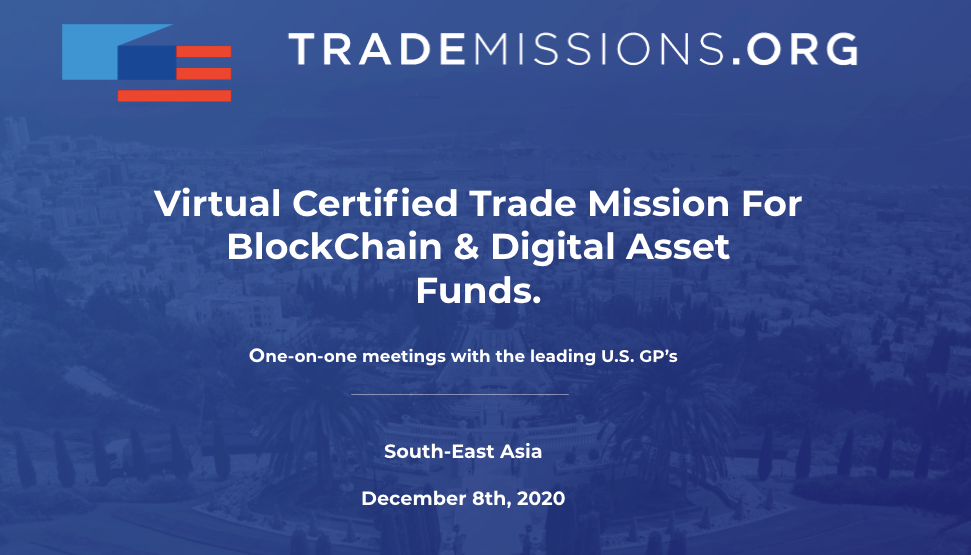 Trademissions.org conducts Trade Missions in partnership with the U.S. Department of Commerce International Trade Administration to assist U.S. Alternative Asset Fund Managers connect with sources of sophisticated capital in Asia.
InvestaX has been selected as the partner for this event due to our extensive network within the industry and our connections to the leading investors in the digital asset industry.
Investors interested in meeting leading USA blockchain & digital asset can reach out to team at invest@investax.io to see if you meet the eligibility requirements for this invitation only event.
We would like to thank the team at the US Commerce department for the invitation to co-chair this landmark event and believe this category of trade missions will become a dominant feature of the program and only grow each year.