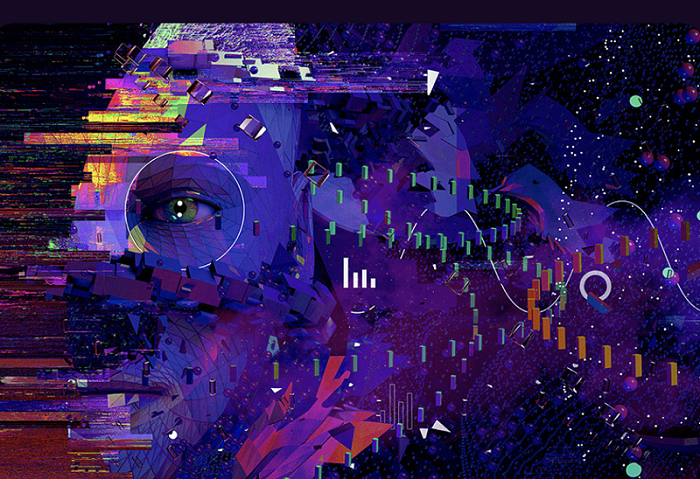 (Blog) Q2 2021 | Global STO/DSO Report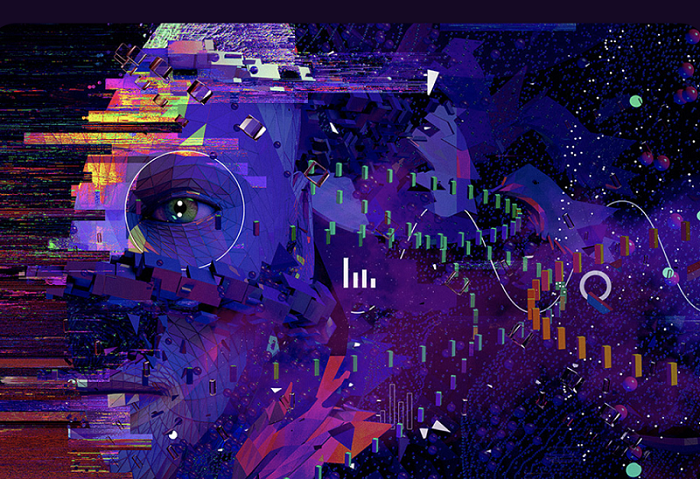 InvestaX is a Singapore-headquartered, MAS-licensed* investment and trading platform for Digital Securities (DSO) and Security Tokens (STO) of global private markets deals, including venture, private equity, real estate and digital SPACs.
If you are considering raising capital, providing tradability to your existing funds or investing in private markets deals with enhanced liquidity, understand our value proposition in a 60 second video connect to our team here.
Q2-2021 | Digital Securities/Security Token Update
For any investors serious about understanding recent developments from the industry leaders, read the latest Asifma (Asia Securities Industry & Financial Market Assoc) "Tokenized Securities in APAC - A State of Play"
This paper intends to capture what the different market participants think about the current and future state of Asia's Tokenized Securities market and ecosystem, what are the remaining challenges and gaps, and discusses some notable success stories and use cases that have happened recently in the arena.
Key positions from BC Group's Hugh Madden "We will have regulated markets being dominated by the large institutional players alongside a decentralized ecosystem serving as a hive for continued innovation. It's symbiotic; with value exchanged between the two - capital and liquidity for talent and technology - that will allow both to grow and prosper."
"Blockchain technologies and smart contracts will bring the same explosion of growth into the private markets with the creation of new technology-driven investment vehicles attracting more capital and creating new markets and products [than] we have ever seen before." InvestaX CEO Julian Kwan
We get a lot of questions about the size of the addressable market. McKinsey & Co, forecasts the size of the private markets to continue to grow and double from today's $7.5T USD in assets. It is still early but clearly the digitization/tokenization of the private markets is one of the most exciting opportunities in capital markets today.
Digital Securities & Security Tokens
Our business focuses on digital securities/security tokens, which is one of the three main types of digital assets, as shown below.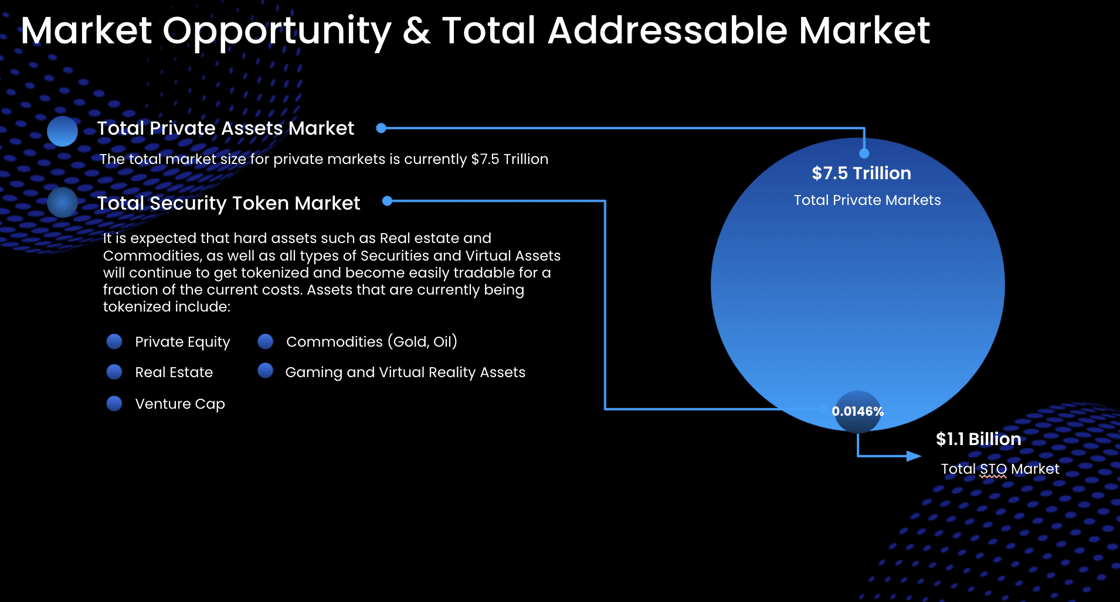 Our friends at Forkast News shared these figures:
Sign up to their industry leading newsletter here
Binance, the World's No.1 Cryptocurrency Exchange, launches tokenized stocks
This is a huge moment for the blockchain industry and another example of the convergence of traditional/centralized finance (CeFi) and decentralized finance (DeFi). Tokenized stocks are another form of digital securities/security tokens. Behind the issuance of these security tokens is CM-Equity and licensed broker-dealer, "licensed" being the necessary component of issuing or trading any form of securities.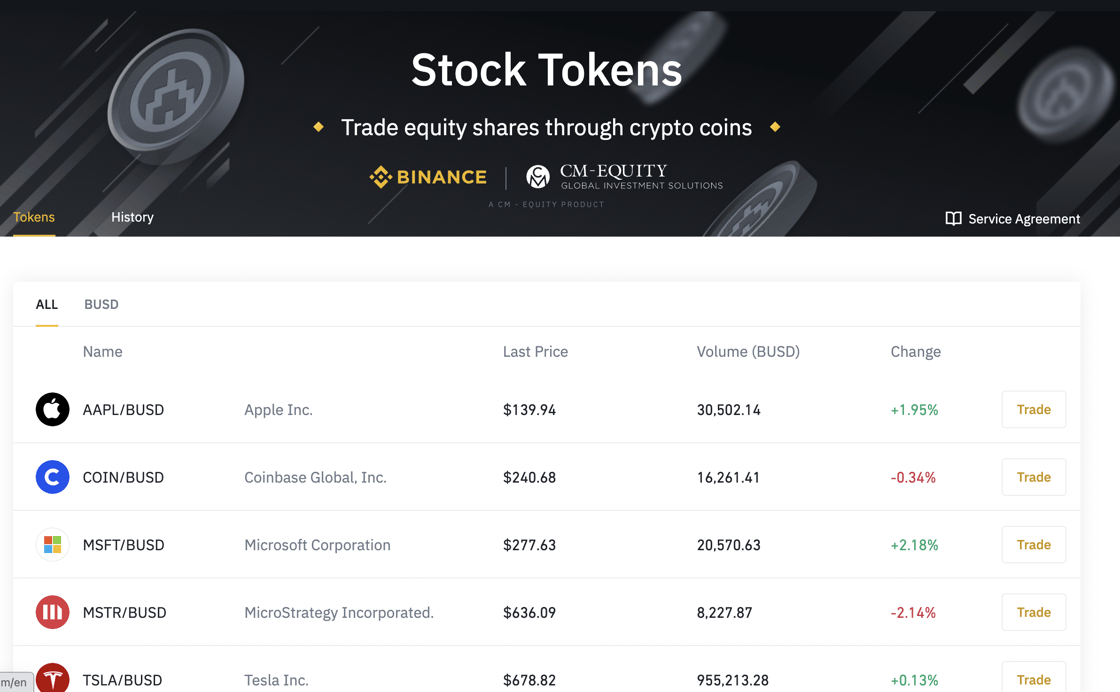 Liquidity for digital securities is also coming....
Growth of quality institutional digital issuances
Rapid development of institutional infrastructure
Interesting new developments
Successful completion of integration projects
Emerging 2021 Trends
Upcoming DealFlow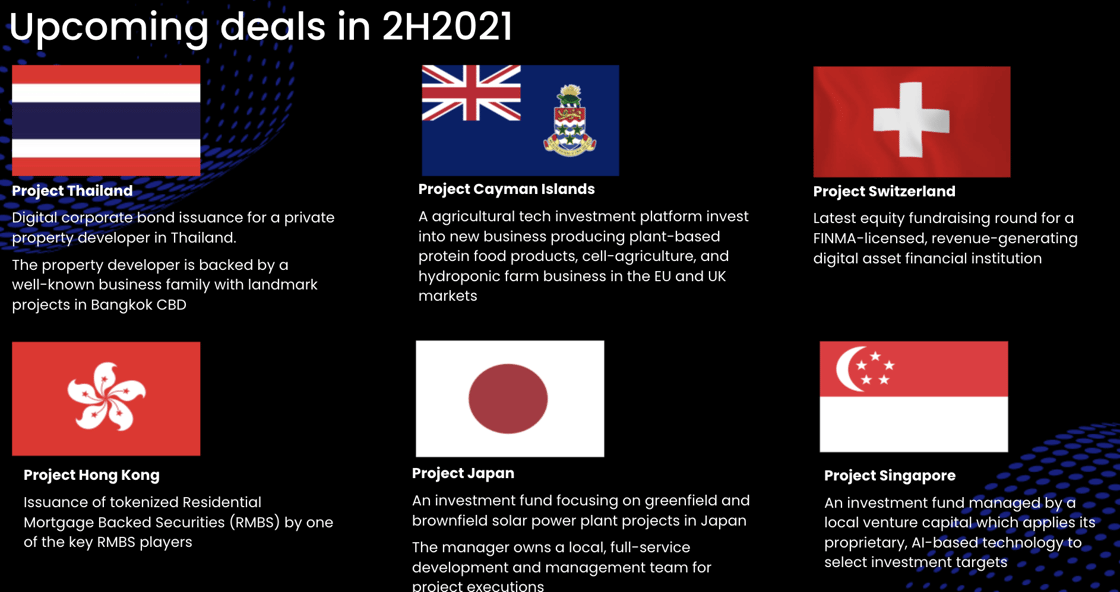 InvestaX is your one-stop shop
So how can InvestaX help you?
Latest Partnership - Research Terminal
InvestaX and Atlas One have joined forces to offer Atlas One's DSO research to our investors. This is the leading source of data on global DSO offerings and we are excited to grow this together with Atlas One as our partners. George Nast is Atlas One CEO/founder and is also one of InvestaX's best LPs, and believed in our vision many years ago, thanks for the ongoing support.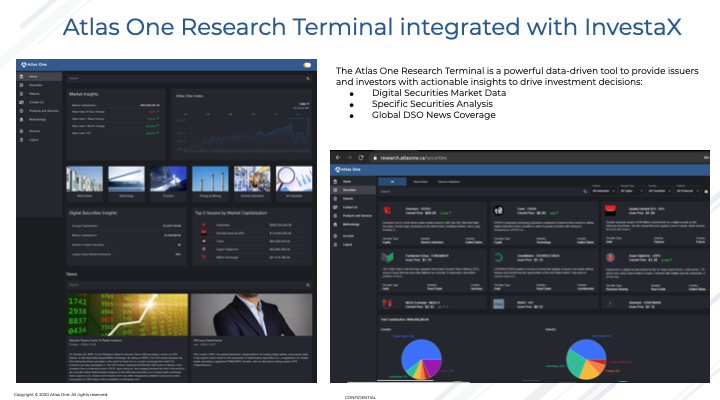 Leading DSO Partners on InvestaX

Cosimo X is a tokenized fund investing in deep tech, software and blockchain technologies as a seed and series-A investor. InvestaX will be offering assisting with the fundraising and marketing to prospective investors.
Jameson Capital Special Situations Fund I is focused on structured hybrid debt and preferred equity investment opportunities arise from the COVID epidemic. InvestaX has advised them on their offering, reach out to investors and to help formulate the investment profile for digital issuance.

Wave Kentucky Whiskey 2021 Digital Fund is a tokenized whiskey fund which invests inventory, taking profit on the aging of whiskey over time as available. InvestaX has offered investors access to such an exotic listing with benefits of fractional ownership and liquidity.

SPiCE VC is a tokenized venture capital fund that invests in market leaders driving forward tokenization and blockchain technology. InvestaX has made these offerings available to its investors and we are proud to be one of the SPiCE VC's company portfolios.
InvestaX has created the 1st Digital SPACs
InvestaX is pioneering new investment structures and products using smart contracts and public blockchains. To find out more about launching a Digital SPAC contact our team at support@investaX.io
Asia's 2nd Digital Securities Forum
We are also hosting Asia's Second Digital Securities Forum in Q3 after a very successful response on the first forum, which was hosted in partnership with PwC. If you are interested in presenting your project to 100 Global Leaders in the Digital Security Industry please write to us at: support@investax.io
Copyright © 2021 IC SG Pte. Ltd., All rights reserved.
I