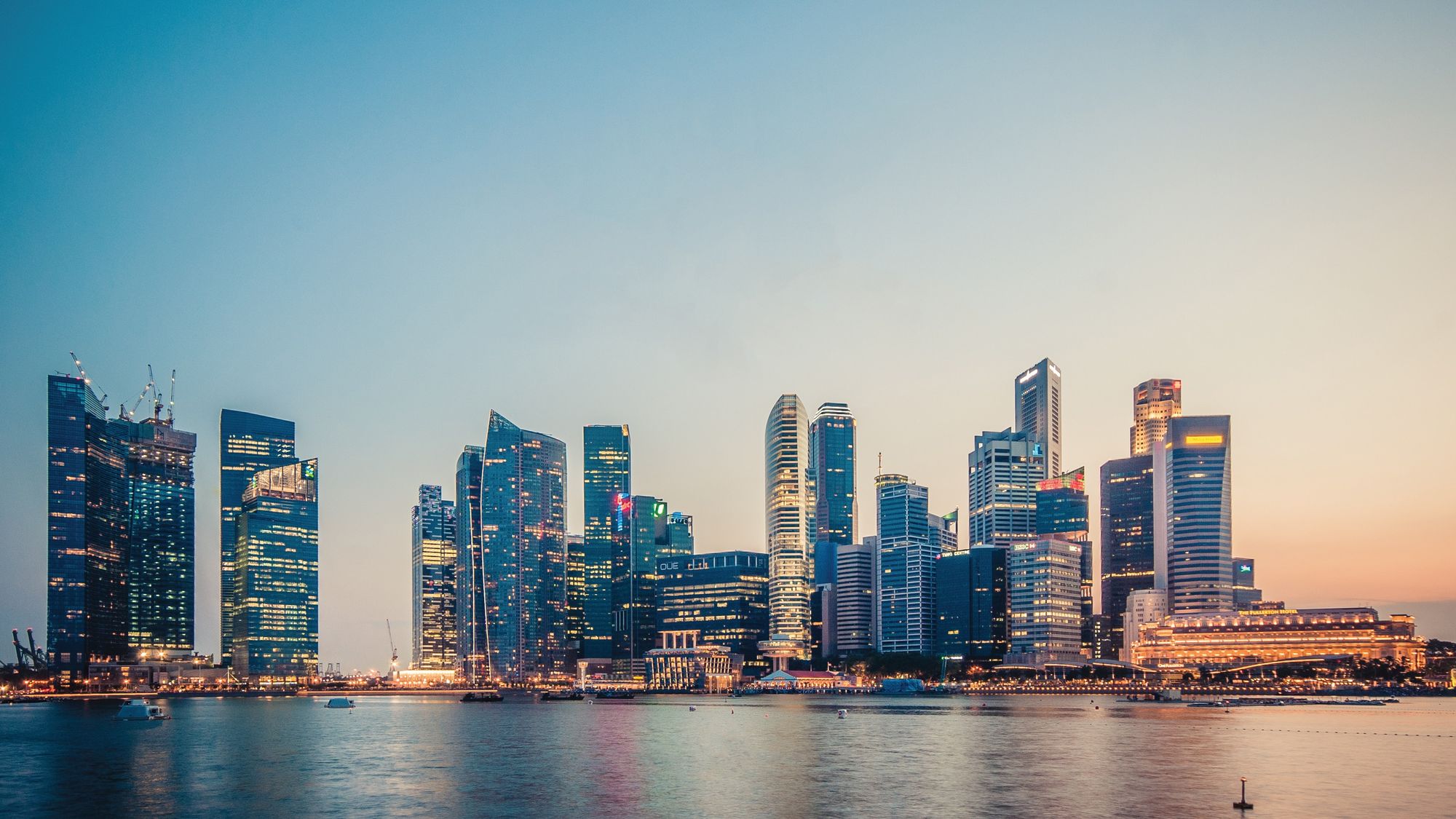 (Blog) New Tech, New World, New Name
The private equity industry is being digitized and we want to put you, our members, in the driver's seat, first.
TL;DR
If you only have 30 seconds all you need to know is that "InvestaCrowd is rebranding to InvestaX", we now offer you end to end digital solutions for the issuance, investment and divestment (this is the killer app) of private equity and real estate investments. This system is simply better for investors and sponsors.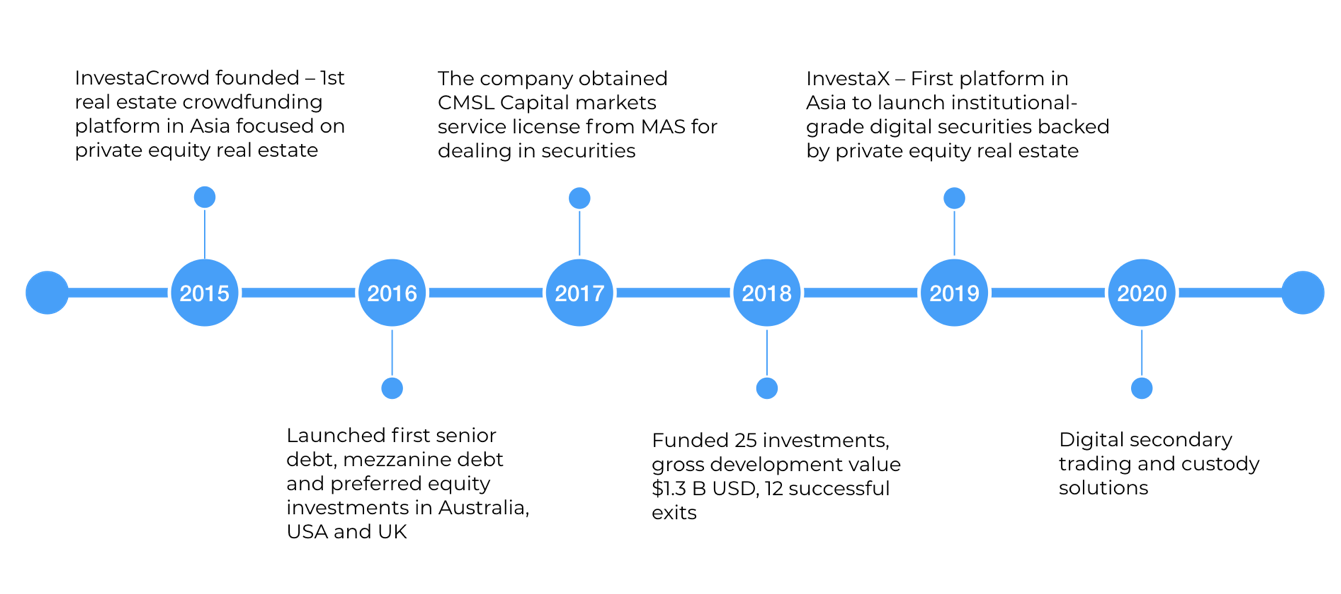 Today, we open a new chapter in the history of our company. We are excited to launch our new brand InvestaX reflecting the values, mission, and vision of our company. We decided to rebrand as the name "InvestaCrowd" was no longer able to keep pace with our evolution and value proposition. We have come a long way since 2015 transforming from a real estate crowdfunding platform into a technology-driven digital securities issuance, investment and divestment platform for private equity and real estate.

The brand InvestaX incorporates our current vision to offer best in class end-to-end financing and investment solutions for the digitization of the private equity and real estate industries.
Our team, technological capabilities, client base & ecosystem is currently growing at unprecedented speed and second to none. As a licensed technology-enabled partner with more than 8000+ investors and 500+ private equity groups, an extraordinarily dedicated team including leading experts from capital markets and technology, we get up every day to solidify our position at the forefront of developing the 2.0 of investing.
The newly added "X" reflects the unlimited opportunities we see for the industry, our company and community and the 10X experience we are bringing to our members.
With InvestaCrowd our mission was to bring institutional grade investments with private equity returns to more investors in a diversified and transparent platform. We kicked some goals, invested into 25 projects valued at more than $1.3B USD and most importantly to date, have had 12 successful exits.
Proven Track Record

However, the technology behind the 1.0 version of our platform was an upgrade to the "old" system but still had limitations due to the nature of paper-based investment structures. The day has now come for the next evolution of online investing.
Two years ago we built a thesis that the technology underlying cryptocurrencies (blockchains and distributed ledger technology) would become the underlying ecosystem and underlying share structure for all private market investments and that would subsequently dramatically change the entire industry and would unleash incredible value for the private equity industry (like public markets did for private companies back in 1602) and we would call them Digital Securities.
The huge difference would be that these digital securities would represent and be backed by a share in a real estate or private equity asset. Simply put, we could extract the upside of the latest technology married with the quality and security of underlying real-world assets.
Since Jan 1st this year we have been 100% focused on building next-generation technology solutions for issuance, investment and divestment of private equity and real estate in a digital format.
With InvestaX, the 2.0 version of our business, we now offer an entirely new level of investment products and service offerings targeted at delivering a 10x experience for our members. In line with these exciting developments and upgrades, we are upgrading our name to reflect our expanded business model and will now be known as InvestaX.
Our members should also get excited about the strong pipeline of institutional quality DSO offerings that are in the pipeline and coming to the platform soon.
Deal Pipeline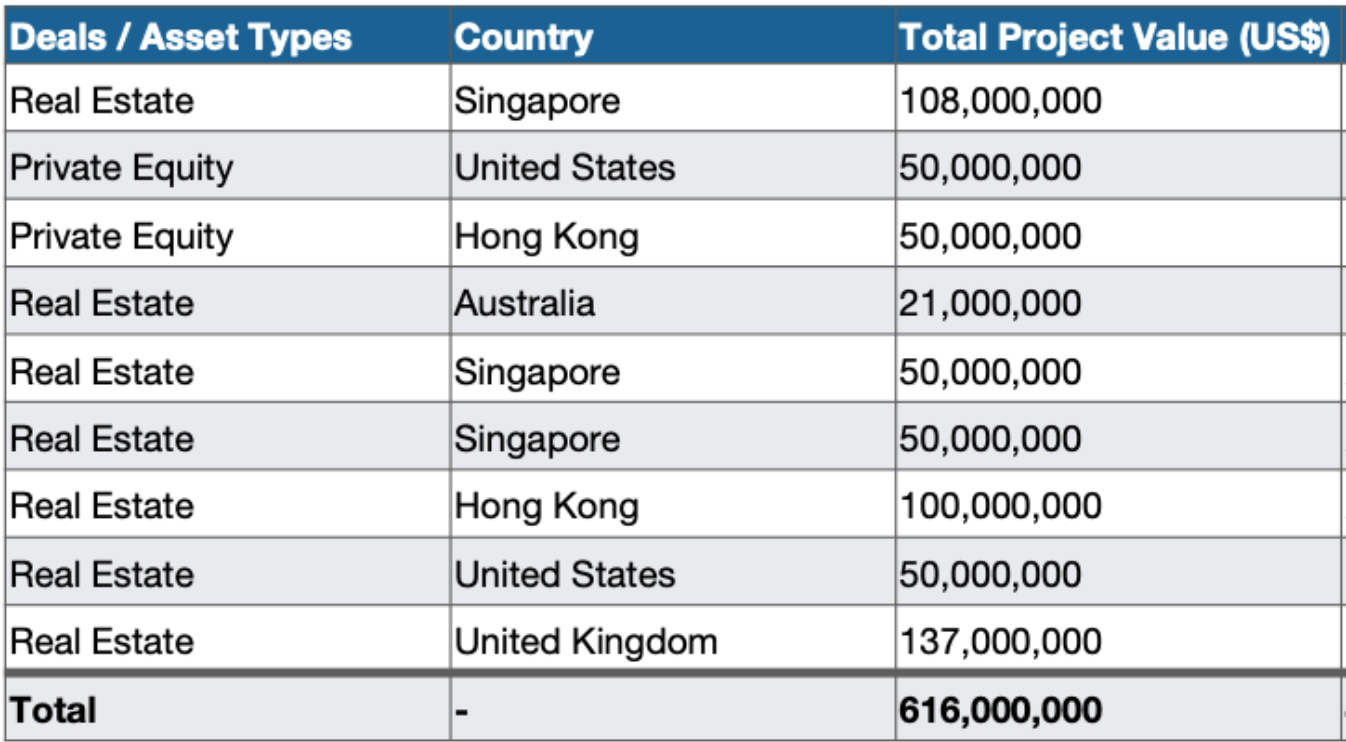 We are excited by the road ahead and welcome any new members to our community, simply sign up at www.investaX.io thank you