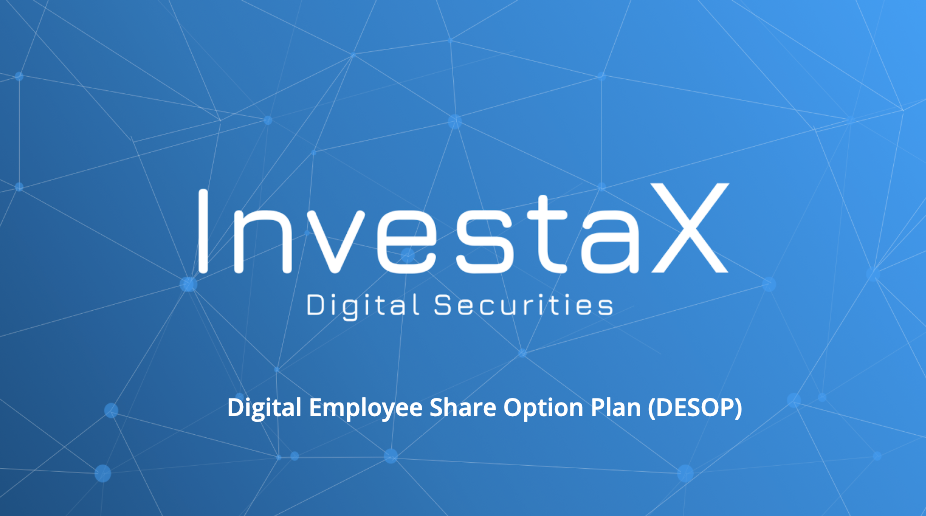 Employee Share Option Plans ("ESOP") are one of the most widely used forms of compensation in the world, however, traditional ESOPs are complex and difficult to manage, employees don't understand what they are getting or how they are rewarded in recognition of their efforts, and therefore, doesn't result in the intended effect of retaining or motivating employees.
InvestaX and our partners are developing new technology-driven ESOPs which we have coined Digital ESOP ("DESOP"), using distributed ledger technology and smart contracts to better provide the value proposition of ESOPs for both companies and employees.
The problem with traditional ESOP
Many of the problems exist because traditionally the issuance of ESOP is done via paper in an analog,  non-transparent and non-useable manner.
Typically, employees can't extract any value out of their stock options until the company has an "exit".  This could be anywhere from 5-10 years or even longer, and as a result of the other issues highlighted above, the employees don't value their equity in the company and leads to more short-term gratification where most employees still have a "cash is king" mentality even if there is an ESOP in place.
Using digital ESOP program using DLT/blockchain technology automates the process, provides transparency, and delivers real-time information to the relevant parties, and allows employees to extract value from their interest in the company from the day that the employee joins a company (by allowing the employee to be rewarded on daily performance and also trade such nano-equity on a secondary exchange).
Our Solution – DESOP
InvestaX is pioneering the use of our latest technology to design a better, more transparent, higher velocity DESOP Digital Employee Share Option Plan, which we believe drives greater productivity and balance. Employees can earn value in real-time by measuring data (personal and business related) pulled from various sources like CRM, Fitbit, KPI's and quarterly goals and customized to each individual and team and being rewarded for hitting those targets.
Daily work = Daily rewards.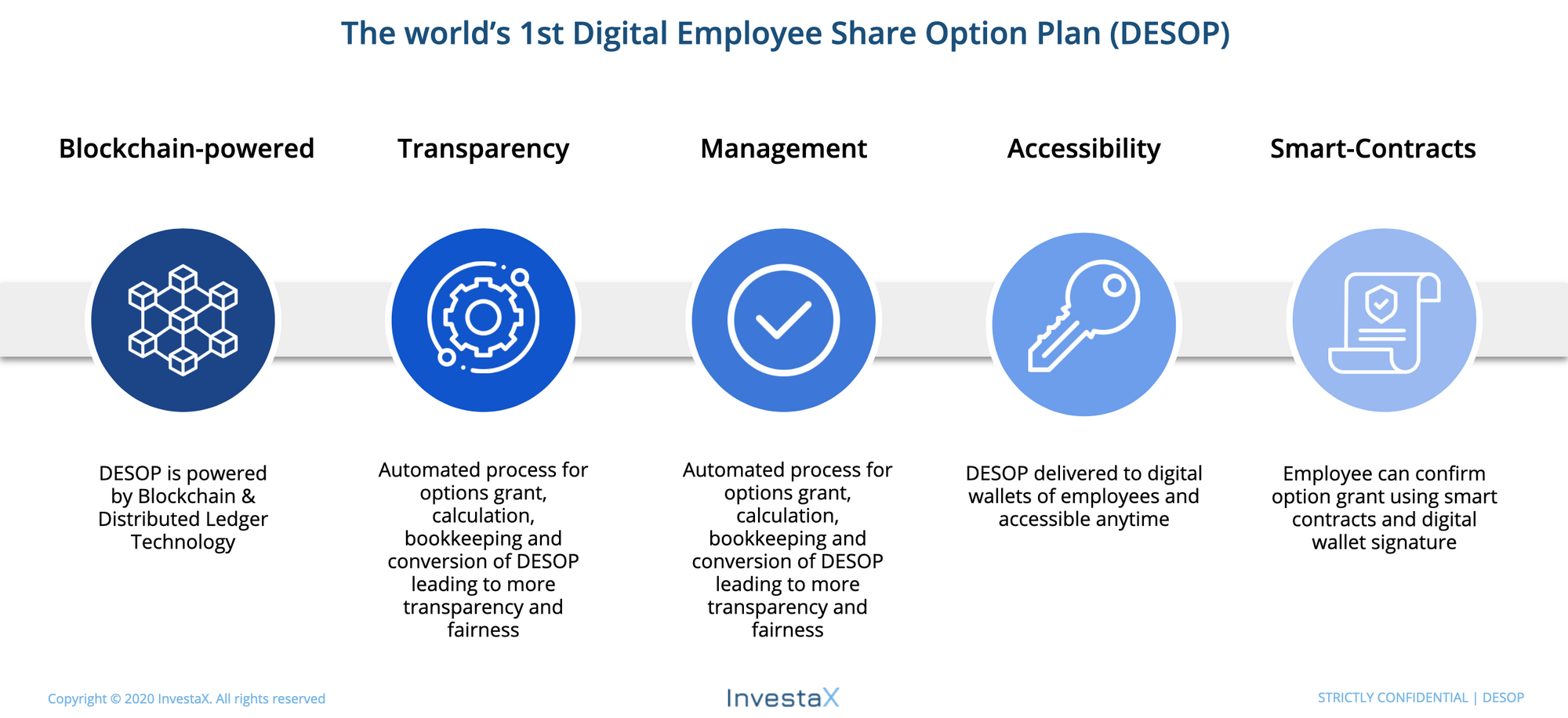 InvestaX DESOP smart contracts are created for modularity, compliance and upgradability to satisfy any jurisdictional requirement.

The InvestaX DESOP has the following innovative functionality:
Founders easily configure a DESOP directly on our web application
Real-time grants of digital tokens that are legally binding stock options
Employees trade their granted DESOP tokens  
The Digital Stock Ownership Plan (DESOP) is a promising product. Many of our clients are actively seeking for implementation as this new way of distributing equity offers so many benefits compared to the traditional method.
Despite the enthusiasm, we want to highlight that it is important for every business to first specify the exact legal implications of a DESOP with their respective legal advisors. Singapore has proven to be a wonderful place to do that.
The combination of progressive authorities with the very high quality of law firms has enabled companies across all sectors to fastly implement new features and technologies into their organization. For instance, Drew & Napier with their director Tju Liang Chua (also known as the General Counsel of the Ethereum Foundation) has always pushed the boundaries to marry innovation with its respective legal counterpart.
To learn more about this exciting new product and how InvestaX can help digitize your ESOP plans to bring greater value to your organization,  join us as an early adopter and assist us with product development, please complete this form and get early access to this amazing technology.