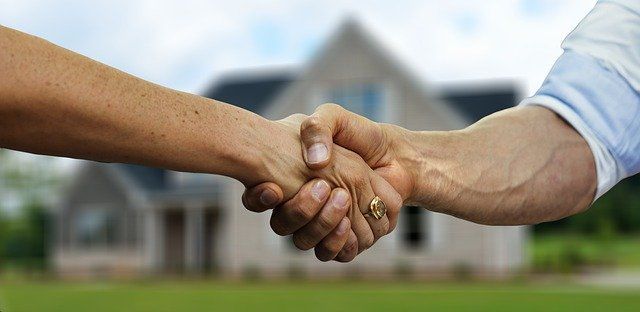 (Press Release) A Pivotal Step for Us, One Giant Leap for Digital Securities
AGDelta and InvestaX join forces to mark the new era of digitalisation for Alternative investments and Digital Securities
AGDelta, the region's leading digital wealth platform provider for private and public investments to private banks , asset managers, family offices and tech-driven challenger banks and InvestaX, a MAS licensed, digital securities investment platform, have agreed to form a partnership to originate and distribute digital securities backed by real estate, private equity and venture capital.
Combining AGDelta's award-winning data-driven distribution capabilities for the buy-side and InvestaX's speciality in sourcing, origination and digital issuance on the sell-side, the partnership will bring significantly enhanced technology-driven investment products to market.
"Our latest partnership with AG Delta will allow us to bring new alternative financing arrangements combined with the technology to the money market. The move to digitalise investment grade securities is leading us to see a whole new landscape of investment offerings. We believe that this will lead us to greater transparency, efficiency, flexibility and enhanced liquidity for capital markets products." said Julian Kwan, CEO of InvestaX.
"This collaboration with InvestaX is a logical step to combine best of breed buy and sell side capabilities to meet market demand for increasingly interesting private and alternative investment opportunities. We welcome InvestaX's unique offering of Digital Securities to our network and strongly believe this will be the regions first industrial strength platform to cater for the convergence between conventional securities and digital securities." said Andrew Au, CEO of AGDelta
A digital security is a digital representation of an asset that happens to be a security, an investment contract, for which ownership is verified and recorded on a distributed ledger. A distributed ledger is a consensus of replicated, shared, and synchronized digital data geographically spread across multiple sites or institutions.
The promise of digital securities over traditional paper-based securities includes greater transparency, new investment product and enhanced liquidity for illiquid assets.
With its vision to make private and public investments more Accessible, Safer and Relevant for the wealth management industry, the Asia based FinTech has seen 1.5 Trillion USD of multi-asset wealth investments have been transacted in production on AGDelta's enterprise solutions in over 15 countries and across 10,000 client advisors across private banks, asset managers and family office platforms. In the past 12 months is the only FinTech to have ever concurrently held the Top FinTech awards respectively from both the MAS and HKMA/HKIB regulators and in May 2019 was selected as one out of 550 applicants globally for Ping An's Global Investment and Accelerator programme for accessing the Ping An OneConnect platform and business network.
As one of the first online investment platforms in Singapore to receive a capital market services license for dealing in securities from the MAS, it was recently awarded the 2019 Fintech awards "Best Digital Securities Investment Platform in Asia". InvestaX's member base includes accredited investors, family offices, wealth/asset managers and private banks. InvestaX offers a one-stop-shop for private equity issuers and investors to assess and invest in institutional grade, compliant, digital security offerings backed by real estate, private equity and venture capital.
For more information, please contact:
support@investax.io
Ms Zhang Yuan- Business Development and PR relations' manager
zhang.yuan@agdelta.com