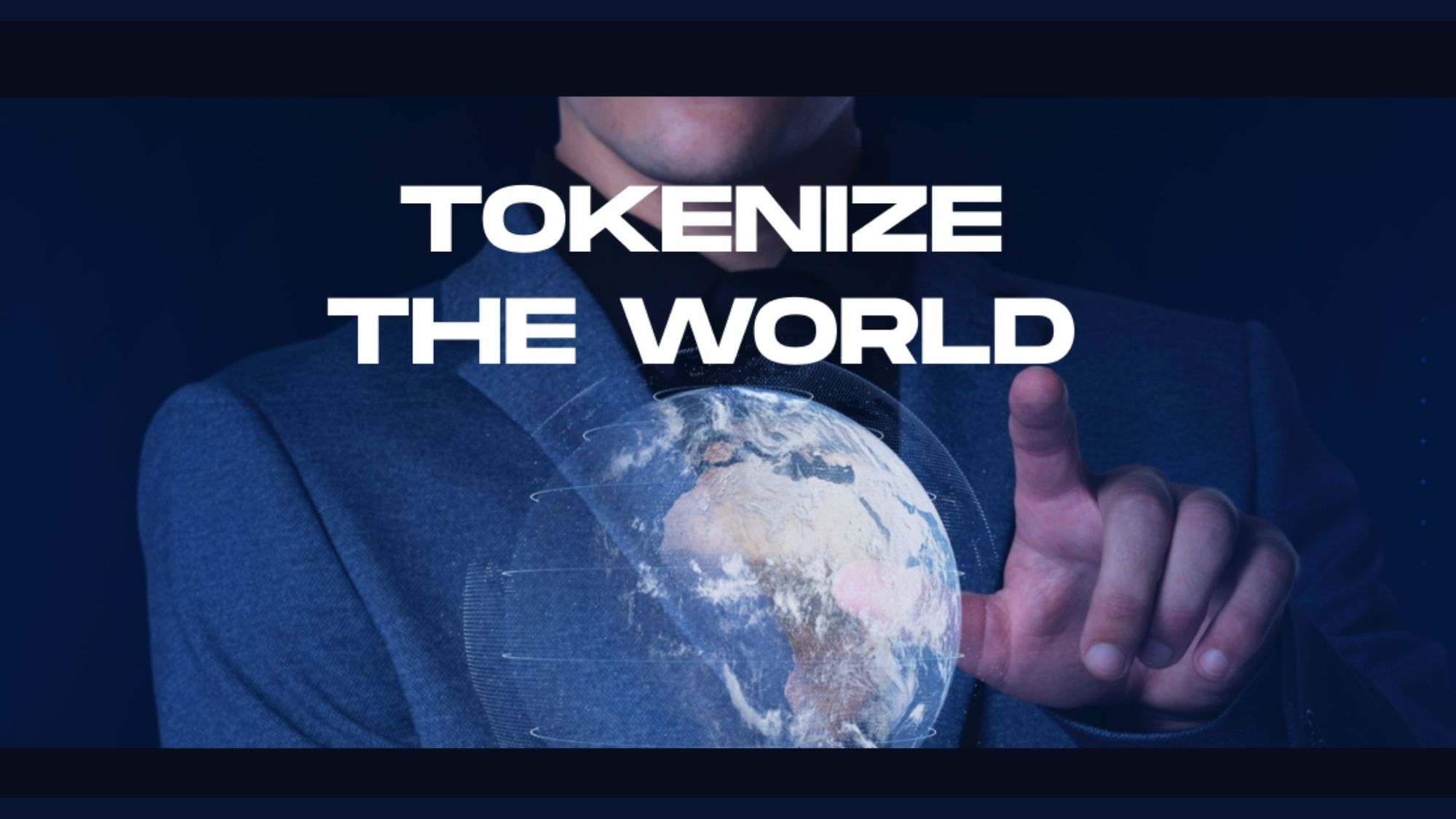 3 Reasons Why Digital Securities Offerings (DSO) are Private Markets 2.0
by Nishtha Pandey
Nowadays, there's no hotter topic of conversation than blockchain and cryptocurrency. Distributed Ledger Technology (a.k.a blockchain) is disrupting many industries and private markets are not far behind. Most often we see investors getting confused with different terminology that is used in this space i.e. security tokens, tokenized security, digital assets, cryptocurrency, etc. It's very important to understand the difference between these terms before planning on any investment in digital assets.  
"Digital Assets" is an over-encompassing term that covers cryptocurrencies, stablecoins, digital securities and all types of digital tokens whereas digital securities is a subset of digital assets. Any capital market product when represented in a digital form would constitute a digital security offering ("DSO"). Digital securities in turn cover security tokens and tokenized securities. As there is a clear distinction between digital securities and cryptocurrency, it is important to understand that unlike cryptocurrency, which is a high risk and high return investment product, the performance of digital security offerings are determined by the underlying asset, be it venture capital, private equity, shares in a startup, or a real estate fund as some examples.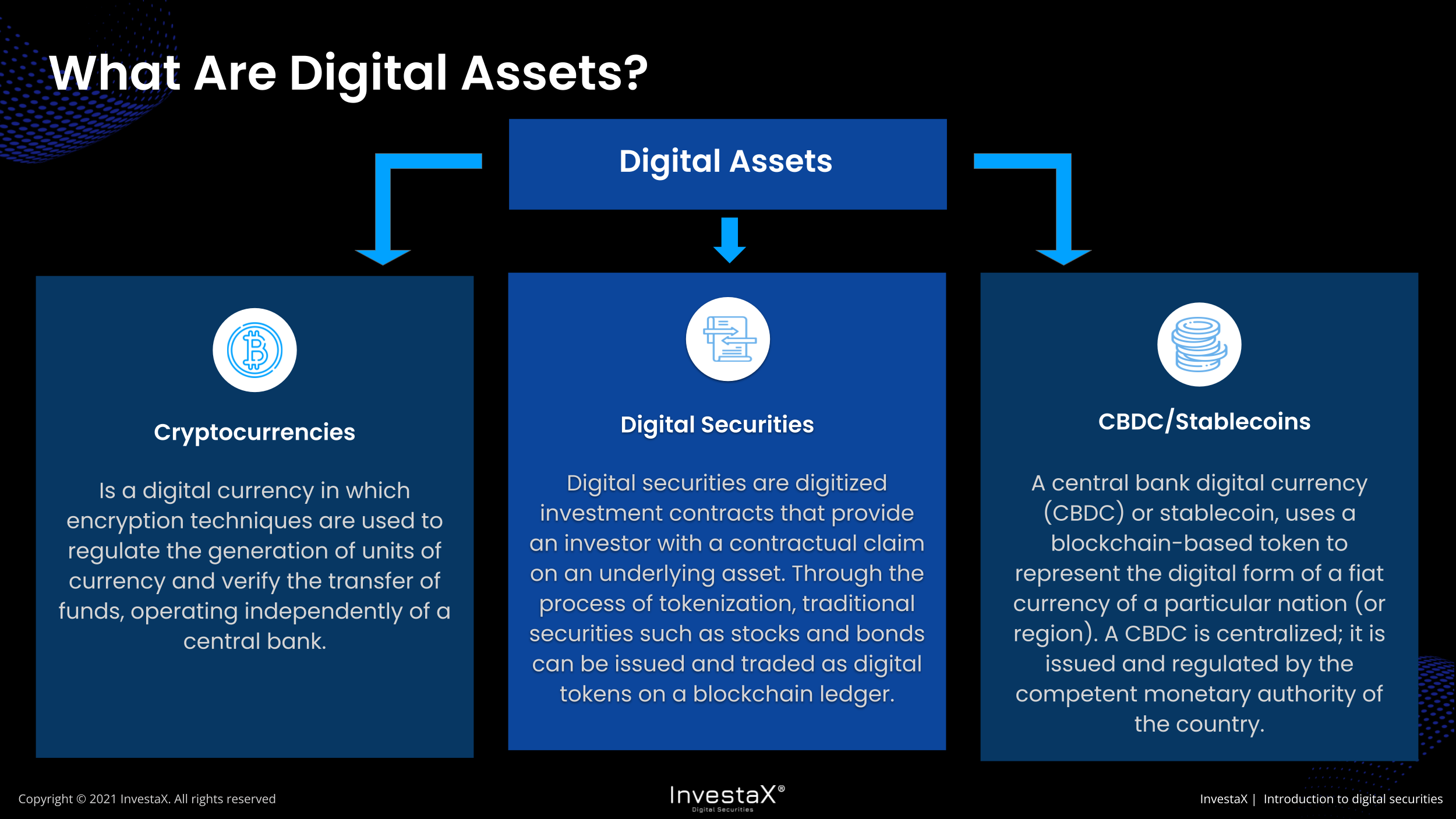 "Crypto assets" or cryptocurrency are risky investments to say the least as they are currently unregulated in some jurisdictions and prone to manipulation, especially projects which are based on pure hype and speculation. That being said, we are big proponents of the convergence of digital currencies and digital securities which will bring an explosion of growth for both industries.
When looking for smart, easy to invest and profitable alternatives to traditional financial products, the future is in digital security offerings which gives access to a variety of private capital market opportunities. Why?

The three reasons below outline why you should consider investing in DSO:
Regulated - Digital security offerings are increasingly being recognized and regulated by central banks/regulators and governments across geographies. As these are akin to traditional securities except for a digital layer on top of it, most regulators are trying to cover it within their existing securities laws with slight modifications and adjustments. A typical example is Singapore, where the MAS has issued guidance on digital token offerings which continue to be regulated under the Securities and Futures Act just like any other traditional securities product.

Licensed - Any digital asset platform offering DSOs are required to be licensed for dealing in securities. A licensed operator stands at a higher pedestal compared to an unlicensed business and thus accessing and investing in DSOs on a licensed platform is a much safer option for investors.

Increased Investor Protection - Adequate investor protection is the cornerstone of financial regulatory regime and all the more imperative in private markets which are more illiquid and opaque compared to public markets. Licensed digital asset platforms are mandated by regulators to continuously focus on investor protection and implement a strong AML/KYC regime and thus an investor can rest assured on their investment and returns.
There are added advantages of investing in DSO: you can lend, borrow, stake your digital securities whereby you cannot do this with traditional private market securities, making digital securities infinitely more valuable (2.0) than traditional securities.
At InvestaX, we provide you with all of the above in order to make a smart choice and invest in digital security offerings to diversify your portfolio and wade into the waters of the increasingly digitized world of finance that we are experiencing today.

Watch the video below to see how we can help you invest safely and securely into digital securities: